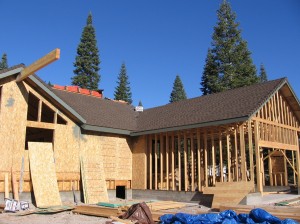 Unfortunately disaster happens such as complete fire damage to a home.  These situations can be very traumatic for a homeowner, and we see it more often than we'd like.  We specialize in ensuring the customer knows what is happening every step of the way and that their home is going to be put back together the way they want it, even if it is classified as new home construction with a whole-house rebuild.
Other times customers are looking to build a new home from the ground up. We also handle new home construction from start to finish.
Contact us to discuss your specific project.